OUR PAPER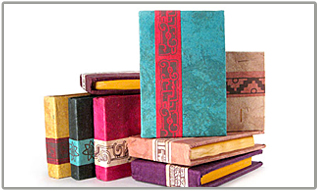 Are you are an artist looking for unique raw materials?  HUUN paper is available in single sheets for a wide variety of artistic applications.
Or are you simply one who appreciates the beauty of handmade items? View our complete stationary sets, covered notebooks, photo frames and other crafted items here.  '
Have something else in mind? Contact Us to discuss a custom design that meets your vision.